Foddies Collectables
---
Our phone number has changed Our new Number is 01926 715 538
Our mobile number remains the same and is 07887 800 908

Check out our adorable Royal Doulton Winnie The Pooh figures that will help you spread the love this Easter. Some of the cuties include Love Makes All Your Bothers Disappear, I love You So Much Bear, With Love (Piglet holding a love heart) and Tiggers Loveheart.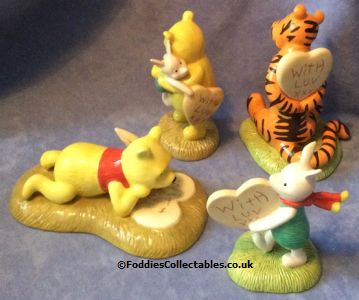 Our hearts go out to everyone right now as we all take the time to look after our loved ones and ourselves during these tough times. We take great comfort and pride in the figurines we collect, and we will continue to share our collection with you in the hope that this little world of magic adds a little sunshine to your day. We are still here to talk to you, take orders and get your orders out to you as normal. Please keep in mind that while the delivery companies are still adapting to things, orders may take a little longer to get to you than normal.
Royal Doulton and Coalport Limited Edition Guinness Figure ornaments, ncluding Doulton Millennium Christmas Toucan Big Chief Toucan Seaside Toucan and Miner Toucan and Coalport My Goodness its Guinness Zookeeper Lion and Sealion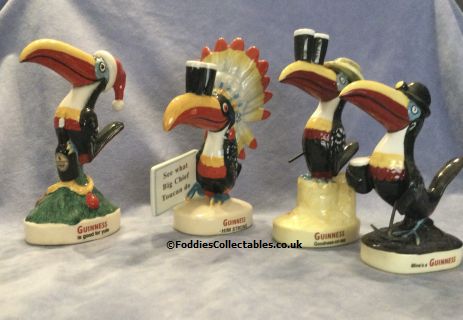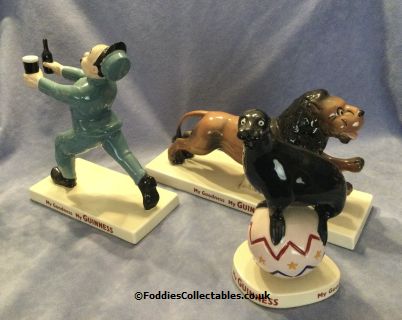 ---
---
Our Border Fine Arts limited Edition figures include On The Rails and The Drift: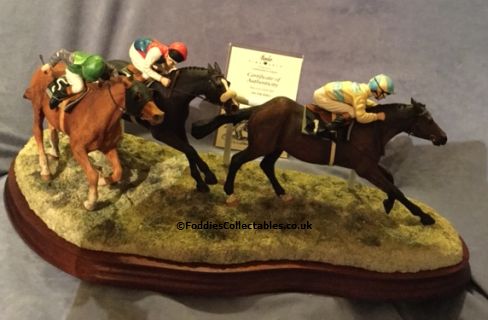 All are limited edition with certificate and boxed.
---
Our Coalport Snowman collection is full of new and rare items, including Cold Night In, Thanks Mum and Walking in the air (Limited Edition 2003),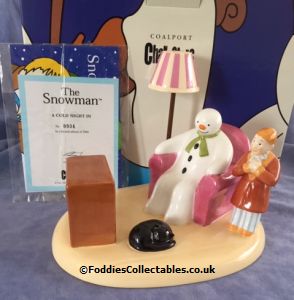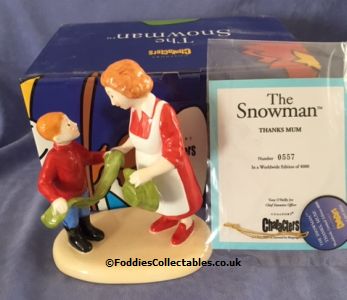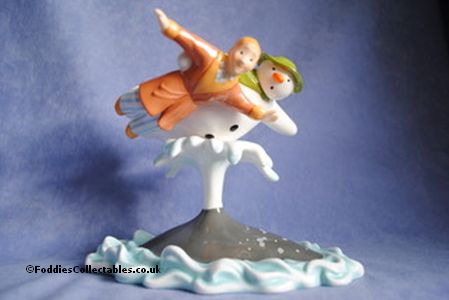 ---
Our selection of John Beswick money boxes includes the Red Squirrel, Otter and Hare: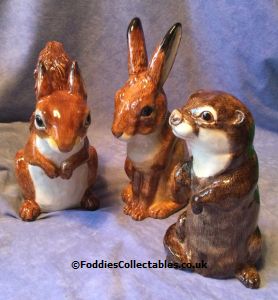 ---
This months Royal Doulton news comes in the form of these charming Country Lass, and Lambing Time figurines.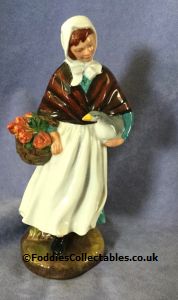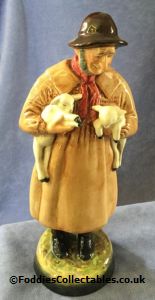 ---
We have some exciting new Beswick in stock, including Beswick huntswoman jumping fence and girl on pony.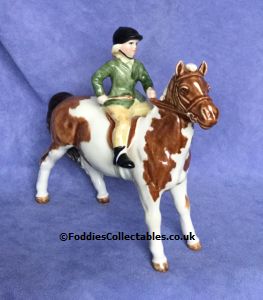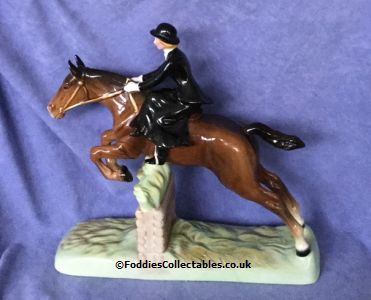 ---
We have an interesting stock of Beswick Beatrix Potter Figures including Mr Tod, Johnny Townmouse with bag, Peter Rabbit digging and much more.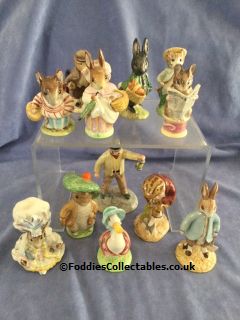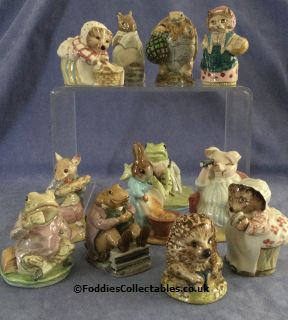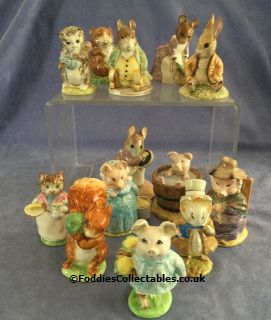 ---
We have some gorgeous John Beswick Snowman figures just in stock.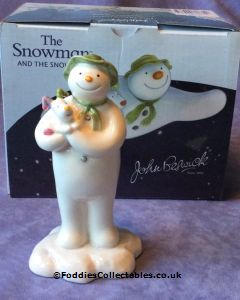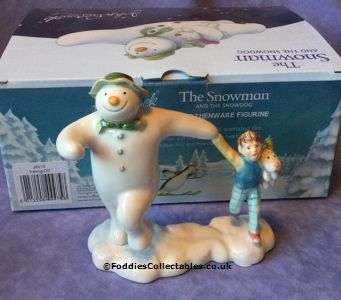 ---
We have lots of Beswick Beatrix Potter figures of most characters - too many to list everything we have so please ask if there is anything you are after. A great example is Mr Tod: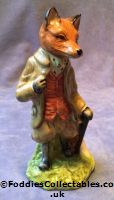 ---
We always love meeting visitors to our website and we plan to carry on doing so just as soon as it is safe to carry on. We will update our calendar as soon as we can.
---
If you are after anything in particular contact us by email (sales@foddiescollectables.co.uk) or telephone 01926 715538

We will post around the world, please email us for details.

We accept payment via Mastercard, Maestro and Visa.

Email us at sales@foddiescollectables.co.uk

Come and visit Foddies Collectables: see our calendar for more details.

We do buy from the public within the UK but do not offer a free valuation service.

---